Professional Experience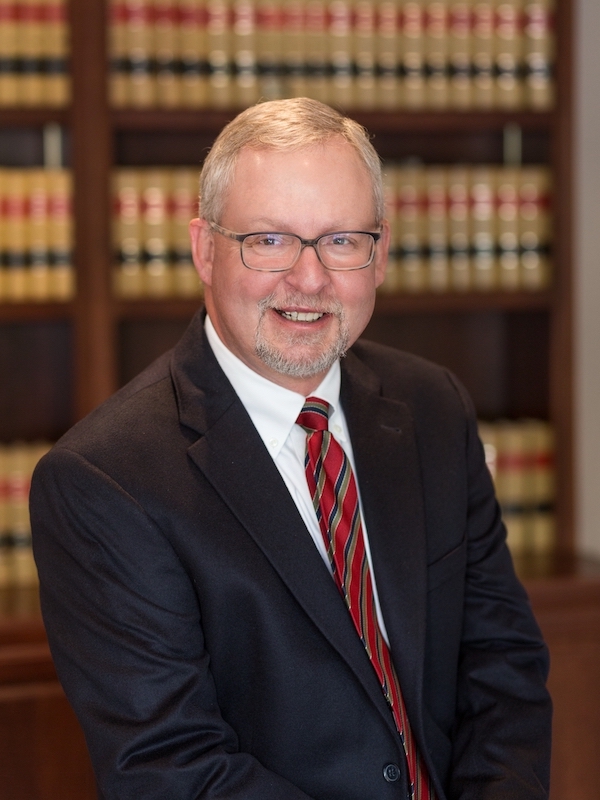 David N. Hobson, Jr. has practiced family law since 1985. He appears in the Oregon Circuit Courts, Court of Appeals and Oregon Supreme Court as well as in Administrative Law Proceedings. Mr. Hobson, Jr. is certified by the Oregon Supreme Court as a Reference Judge for Family Law Cases in Washington County and he is certified by the Oregon Court of Appeals as an Appellate Settlement Conference Mediator. David has been a member of the Washington County Arbitration Panel for more than 15 years.
David was raised in Portland, Oregon and graduated from Jesuit High School in Beaverton in 1977. He received his Bachelors of Arts degree from Yale College in 1981. David returned to Oregon for law school and received his law degree from the University Of Oregon Law School in 1985.
Widely respected by his peers, Mr. Hobson, Jr. is a frequent speaker at Continuing Legal Education Seminars. He has presented at conferences sponsored by the Oregon State Bar Family Law Section, Washington County Bar Association, Multnomah County Bar Association, Oregon Law Institute and the National Business Institute. Some of his past topics have included:
An Anatomical Look at Custody Evaluations
Relocation Cases (Whether custodial parents should be allowed to
move with the children far away from the non-custodial parent)
Administrative Processes for Collection of Child Support
Representing Children in Custody and Parenting Time cases
Re-Opening Divorce Judgments to Address Omitted or Undisclosed
Assets
Professional Affiliations
Mr. Hobson's professional affiliations include:
American Bar Association
Oregon State Bar Association
Washington County Bar Association
Multnomah County Bar Association
Oregon Academy of Family Law Practitioners
Published Decisions
David N. Hobson, Jr. is a strong advocate for his clients. He is not afraid to challenge the status quo of the law or the decisions of the Courts when he believes they are not correct. Over his career, he has helped to change and develop the law of the State Oregon through the Oregon Court of Appeals. Hobson And Associates, LLC and the predecessor firm have achieved numerous published decisions from the Court of Appeals changing and clarifying the law in Family Law. Some of the areas where their work has made a difference include:
Carlin and Carlin, 62 Or App 350 (1983) – establishing that once an Oregon Court orders a parent to pay support, the court has continuing authority over that parent even if they move out of the state.
Compton and Compton, 187 Or App 142, 66 P3d 572 (2003) – demonstrating that a child's "non-parent" guardians may legally enter into a contract to pay child support.
Conrad and Conrad, 191 Or App 283, 81 P3d 749 (2003) – authorizing the court to re-open a divorce judgment when a party has hidden assets from the other party and from the court.
Jensen v. Bevard, 215 Or App 215, 168 P3d 1209 (2007) – clarifying the grandparents custody rights.
McLemore and McLemore, 102 Or App 47, 792 P.2d 481 (1990) – establishing that the court shall not deduct taxes due upon the sale of property without proof that the property will be sold.
Miller and Garren, 208 Or App 619, 623, 145 P3d 285 (2006) – determining that a "survivorship annuity" portion of a pension plan is property subject to division in a divorce.
Miller and Miller,128 Or App 433 (1994) – providing a right to a full evidentiary hearing in a Family Abuse Prevention Act Restraining Order (FAPA) case.
Parker and Parker, 187 Or App 565, 69 P3d 811 (2003) – Authorizing the Court to award the marital home to the custodial parent so that the children can remain in the family home even if an unequal division of property values is the result.
Taraghi and Spanke-Taraghi, 159 Or App 480, 493, 977 P2d 453 (1999) – Establishing that the Court may divide retirement assets as of the date of the parties separation if one party has not thereafter contributed to the assets.
Weller v. Weller, 164 Or App 25, 988 P2d 921 (1999) – Establishing limits on the authority of the Oregon Courts over persons living outside of the state of Oregon.
Sjomeling and Lasser, Court of Appeals # A143871 (2012) – Allowing a non-custodial parent to relocate outside of the state of Oregon when it is in the children's best interests.
David N. Hobson, Jr. strongly believes in serving our community and developing positive communication interaction between the Court system and the people who need access to the Courts. He recently served as the Vice President of NAMI of Washington County and is a Board Member of the Oregon Defense Attorneys Coalition (ODAC).
NAMI, the National Alliance for the Mentally Ill (http://www.nami.org) is a grass roots organization providing advocacy and services to people challenged by mental illness. David was on the board of NAMI of Washington County from 2008 to 2013.
ODAC is a coalition of attorneys providing court-appointed criminal defense legal services. David is the only board member who does not practice criminal law. David believes that mental health issues and criminal law issues often touch family law issues and that working with these organizations helps to develop a holistic approach to the practice of family law.
Contact Information
David N. Hobson, Jr.
Hobson Oram Law, LLC
18255 SW Tualatin Valley Hwy
Beaverton, OR 97003
Phone: 503.649.6333
Fax: 503.591.5036
Email David
Download vCard
Education
University of Oregon School of Law, J.D., 1985
Yale College, B.A., 1981
Jesuit High School, 1977
Admissions